925 Silver Custom Made NAME Pendant Spree #11 {OPEN}
Closing on 2/7/2011 2pm Capped at min 50qty ONLY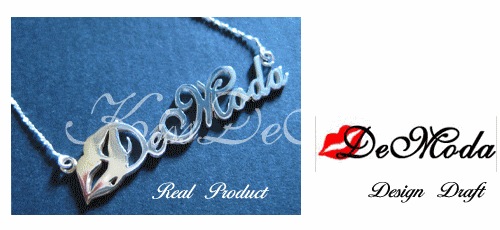 SpreeHouse Fb:+27/1
SpreesGalore Fb: +40/1
Personal Fb: +29/1
SpreeCorner:+1/0
PLEASE READ and understand the T & C (s) before buying:

1. Join only when you agree with the terms and are comfortable with it
2. This is a preorder spree thus I got no sample piece on hand
3. Please post thread with receipt of payment
4. I will only take in paid orders first. - 1st come 1st serve basic rule
5. Will extend/cancel/close spree depending on response
6. Expected waiting time for stock arrival is 2 - 4 weeks after spree close.
7. All items strictly by post only, I'll not be responsible for lost parcels if you opt for normal local postage.
8. Refund will be done if item is no more available and NO REFUND will be made if any of you stated you don't like your orders.


9

. I'm not respond any manufacture defect made by seller.
10. Once orders submitted, orders can't be change or refund.
11. All payment comment will be freeze.
How spree participants should make payment to me
Bank transfer
POSB savings account: 118 26269 7
UOB saving account: 301 381 732 2
Import from korea
Strictly by SingPost only


1)item price in SGD [ consist of
TT fee + EMS + local normal postage] Please add $2.30 if you wish to post by registered mail.

2)Top up is only when GST occurred at the Singapore Custom Point
Format of order
Name / LJ Nick :
Email Address :
Bank Account Type / Account Number :

#1 Item :Name to be made
Color : Yellow Gold plated or White Gold Plated or Pure Silver
Qty :
Design: Step 1[?], Step 2[?], Step 3 [?]
Remark: Addition changes etc " change necklace chain" " All letter into Gem"
Price in S$:

#2 Item :Name to be made
Color : Yellow Gold plated or White Gold Plated or Pure Silver
Qty :
Design: Step 1[?], Step 2[?], Step 3 [?]
Remark: Addition changes etc " change necklace chain" " All letter into Gem"
Price in S$:

Total number of items =

Total Price in SGD =

Transaction details
Amount:
Trans ref:
Time/Date:
Mode of transfer (eg: ATM or IB):
Transfer to which bank (eg: UOB or POSB):

Example:
Design: Step 1[6], Step 2[A12], Step 3 [-]
Follow the below steps:

Example ->

Design: Step 1[6], Step 2[A12], Step 3 [-] put a - if you wish to don't wish to add on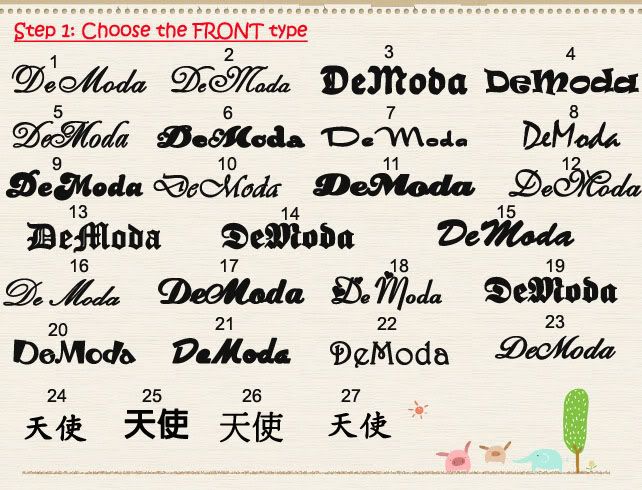 Customize Nameplate Necklace
Package A ( $48 Sgd) consist of:
1 custom make pendant
1 cross chain
Free: White / Yellow Gold Plating
1 choices of frame and touch up